We've been in a pandemic mode for a year and a half and its evident that COVID-19 has brought on some new challenges for community managers.
The team at Concierge Plus has been monitoring the pandemic situation in the industry very closely, and we have discovered the following three challenges that community managers want to overcome:
To become a resilient management company that can adapt to change

Be able to deliver superior resident experiences both in-person and remotely

To be able to safely manage amenities
Adapting to change with the right technology
The pandemic has forced many Community Associations across North America to adapt the use of PropTech solutions out of necessity and the ease of convenience that such solutions can bring. However, it is very important to understand that technology is not a quick fix for business challenges. When selecting a solution, you should ensure that the solution can help your management company realize longer-term goals. Also, not only should the solution address the professional needs of your management company, but it should also address the personal needs of the residents.
A good example of how community associations can adapt to change with the right technology is Mirador 1000. Mirador 1000 is a premier condo located in the heart of Miami Beach, and serves a diverse set of residents including locals and those from all over the world, who use it as their vacation home. Their residents range from the young and upwardly mobile to retirement.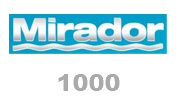 When the Florida Condominium Website Law went into effect at the start of 2019, Mirador 1000 had already taken action to ensure compliance with the new rules with the use of Concierge Plus' platform.
The law required that residents and owners should be able to access financial documents, association records, and rules and regulations, as many residents had experienced unnecessary difficulties when trying to locate or obtain such documents. The law's objective was thus to address transparency and communication issues within condo associations.
It required that condo associations have websites that allowed owners to access documents. Some of the documents include:
Association agreements and contracts

Annual budgets

Financial reports

Meeting notices

Condo bylaws

Declaration documents

Articles of incorporation
Many condo associations were still scrambling to find and post the necessary information, or create websites if they didn't already have one, however, the management at Mirador 1000 already had the information they needed at their fingertips. They simply uploaded all the required documents to Concierge Plus' Media Library feature and referred their residents there for any information.
Delivering superior resident experiences both in-person and remotely
For many decades, residents and property managers didn't expect to have positive relationships with each other, or really any relationships at all. This has changed however, especially with tech-savvy residents entering the housing market. Also, the loneliness and prolonged isolation caused by the pandemic has expanded older adult's tech literacy that will no doubt stay with them once the pandemic is over. In other words, social distancing has given seniors no other option than turn to technology, and like their tech-savvy counterparts, they now see property mangers as trusted advisors.
Premier Management is a great example of how management companies can provide superior resident experience both in-person and remotely.

When COVID struck, and social distancing became imperative, Concierge Plus' Resident Experience Management platform was essential to their continued service.
Julia Farmer who is a Property Manager at Premier Management, could not be in the building much of the time for safety reasons. However, because the platform was so easy to use, her staff didn't need Julia's presence to help navigate the platform. Concierge Plus has "gotten my entire staff on one page, even though I'm working remotely," she says.
Concierge Plus also provided increased transparency to allow Julia to stay informed at a distance. She could see the entire schedule and even receive notifications when vendors showed up at a property. According to Julia, "If my exterminator was supposed to come that day, I get an email that he showed up. I love that."
Between using Concierge Plus' app and desktop features, Julia could communicate from anywhere. She could get her job done on the go and even work from the car whenever needed. The online resident experience is also a priority for Julia. Since the start of COVID, Premier has been able to deliver a high-quality experience with the help of Concierge Plus. Residents now use the platform more than ever to schedule everything, plus they can use the website to check for important documents and classified ads.
Managing amenities safely
As the social distancing restrictions are now loosened, pools and gyms begin to open for the summer. One challenge faced by many property managers is the ability to limit occupancy.
J&W Condominium Management is a great example of how a management company can ensure the health and safety of their residents with Concierge Plus.

J&W Condominium Management has a stellar reputation for the past 16 years among condo associations. While they mostly work with high-rise condos, they also serve properties of all types and sizes in their area.
While most condos were forced to shut down their amenities for social distancing measures, J&W's condos were able to stay running. Concierge Plus' Multiple Simultaneous Amenities Booking feature allowed them to limit the number of people in each facility and maintain social distancing. They were able to keep their pools open for two people or one family at a time and avoid any overcrowding.
Watch our webinar titled How to Manage Amenities During Re-Opening and learn about:
How to make everyone feel safe and comfortable during re-opening.

How our amenity booking feature can help your community association manage amenities, including gyms and pools, while following social distancing guidelines and provide a great resident experience.

How residents' adoption of digital tools due to COVID-19 will impact your community association.