Work from home is the 'new normal' and has caused an increase in home deliveries and non-resident visits in condominium associations. Due to this increased activity, community managers and associations are now looking for solutions that can address building security and access control challenges.
How has the 'new normal' shift impacted the amenity booking process in condominium associations?
It is a fact that there has been an increase in property management technology usage in condo associations ever since the pandemic started. And while the main drivers for these technologies may have been social distancing, they're now focusing more on enhancing the overall resident experience.
For example, the way residents book amenities, grant their guests access, or even receive their home deliveries has become more convenient and safer. Before the pandemic, a resident would have to physically visit their fitness room to find out if a machine was available. However, the introduction of occupancy limits and social distancing in response to COVID gave rise to new solutions where residents can instead log onto their community app and remotely reserve a timeslot. Not only is this approach safe but it also leads to an improved resident experience as residents can book from anywhere, at anytime.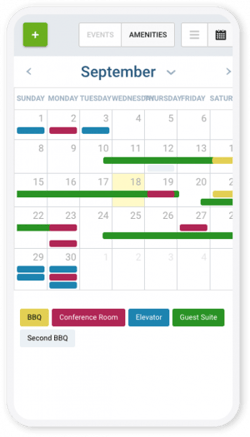 How has the 'new normal' shift impacted entry instructions in condominium associations?
Prior to the pandemic, entry instructions in many condominiums were a manual or in-person process where residents had to notify their property manager about arriving guests. This was difficult as many property managers prevented residents from showing up in their offices, due to social distance guidelines. However, with our Entry Instructions feature, residents can effectively communicate entry instructions to front desk or security staff 24/7. Residents can even choose to upload pictures of their guests to make sure that they are properly validated when they arrive.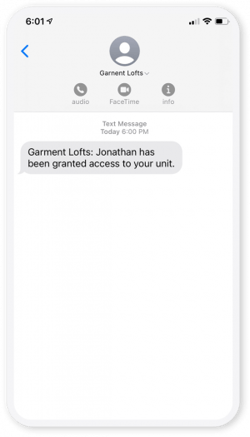 How has the 'new normal' shift impacted online order deliveries in condominium associations?
The parcel delivery business was already booming prior to the pandemic and experienced an off-the-charts explosion once the pandemic started. Those managing multi-residential buildings have been feeling the pinch: lobbies are littered with unsecured parcels, security and concierge staff are overwhelmed, and liability concerns around potential theft and property damage abound.
Our Resident Experience Management platform speed up the process of receiving, storing, and ensuring parcels reach condo residents. Our platform can integrate with smart package lockers and residents can be notified by text message (SMS) or by an automated phone call when a package has been left in any of these smart lockers. We also offer 40" digital display screens for your elevator, lobby or mail room for you to broadcast updates on package deliveries.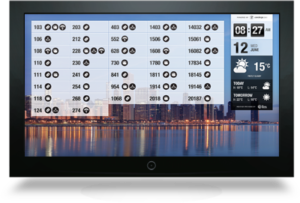 Why use Concierge Plus?
Managing day-to-day administrative tasks can be time-consuming. Concierge Plus takes these tasks online with a dynamic suite of tools customized to suit any community's needs. We will not only help you get organized today, but we will also help you save time and money in the long run!
Ultimately what makes Concierge Plus the right Resident Experience Management platform for any community association is that it was designed and built from the ground up specifically for property managers, with the needs of residential property management industry in mind.
There are over 30 modules in Concierge Plus encompassing hundreds of features designed specifically to manage the operations of a condo association.
With Concierge Plus, you can automate your current outdated manual processes, allowing property managers, landlords and residents to do things on their own terms.
Watch our webinar and learn how to stay organized and on top of things with Concierge Plus.