Clients are always telling us that they like to use our Media Library because it helps them save time, money, and especially legwork. We love to hear that because this particular feature was designed to make life easier, get Property Managers organized, and help them keep their teams as efficient as possible.
One of the best things about being online is having community documents at your fingertips. Whether it's an invitation to the upcoming BBQ or important information from the last Board Members' meeting, you'll want to make sure that everyone is informed.
Sure, posting one or two notifications in common areas, like the mail room or the lobby entrance, is a good idea. But imagine the paper and legwork you'll save by automatically emailing everyone in the building!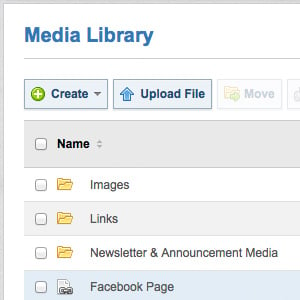 Safety & Security
Permission-based access means that important documents will be viewed by only those intended recipients. Ensure that your resident portal has this feature and that staff is able select specific recipients (as opposed to the whole building) when it comes to sharing images, videos, or PDF's online.
Florida Condo Website Law
Did you know that a law has been passed that requires condo associations in Florida with 150 or more units to have a website that complies with specific requirements?
The law is clear - maintaining a generic, public website where you upload documents is not sufficient. The law specifically requires that the official records which are being uploaded be accessible through a password protected area of the website.
Find out how our Resident Experience Management Platform can help your Community Association comply with the law.